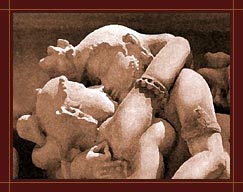 Train arrives by 09:30AM at the dusty plains of Central India, UNESCO World Site of Khajuraho has the largest group of medieval Hindu & Jain temples, famous for their erotic sculptures. Morning excursion to more famous, western Group of Hindu Temple complex. After lunch in 5 Star Hotel, visit Southern group of Jain temples. Later Return to the train & depart at 8:00PM.
Dinner on board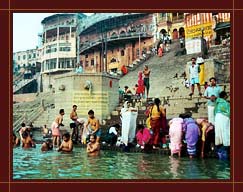 Train Arrives :
6 a.m.
Train Departs :
9 p.m.
Train reaches at 06:00AM at Varanasi or Banaras. It is situated on the banks of Holy River Ganga & considered to be the oldest continuously inhabited cities in the world with history dating back to 8th Century B.C. for Hindus. Early morning excursion to Holy Ganges river for boat ride to view the centuries old bathing rights of the Hindus Return back to train for breakfast & brief rest. Later proceed for excursion to UNESCO World Heritage site of Sarnath, where Lord Buddha preached his first sermon in 5th century B.C.
Drive back to Varanasi & after lunch in 5 Star Hotel, return to train for brief rest. Later afternoon drive back to Ghats of River Ganges for a photo opportunity to capture the evening lamp immersion ceremony preceded by sound of Coonch shells & holy chants. Drive back to the train for dinner & depart by 7:55PM.